---
New Single!! 'I've Got My Love To Keep Me Warm'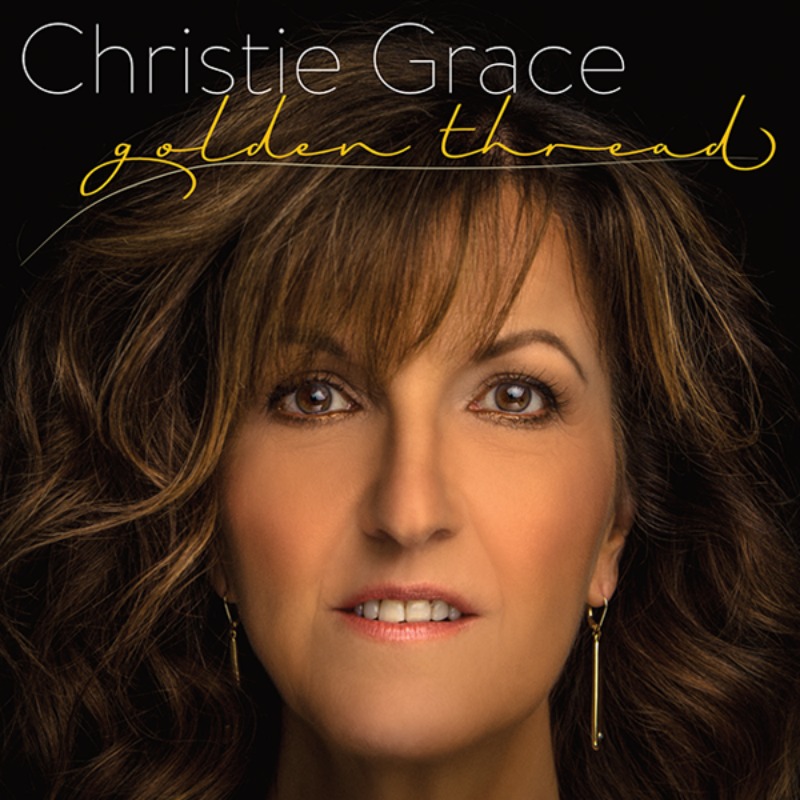 Golden Thread
On her most personal album yet, jazz singer Christie Grace shares a confessional collection of songs that finds light in the darkness. Blending modern jazz styles with pop, folk and R&B influences, celebrated pianist and producer Chris Gestrin creates a mood of dreams and shadows as Christie's signature honey voice weaves true tales of loss, love and redemption.
Nominated for a 2016 Independent Music Award.
Order your copy on Bandcamp (CD, vinyl, digital) or iTunes (digital only) via the link below
Custom jewelry pieces were made for the following songs: I Believe in You, Hopeful Romantic, and Let Your Happy Free. Get in touch for more details.
Contemplation (2007)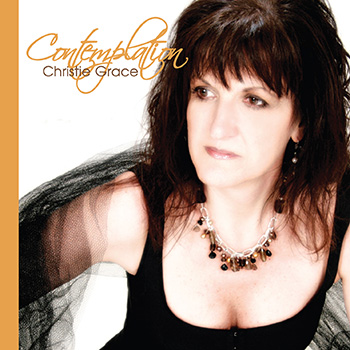 Following a series of losses and life challenges, Christie Grace recorded a collection of 12 reflective and soothing songs produced and arranged by Bill Runge and Christie.
Her languid version of Moon River became the focal point for the album that was dedicated to her late father John McCullough. John often sang Henry Mancini's classic to her mother Kay at his performances during the 60's and 70's. Christie was equally smitten with the famous Audrey Hepburn balcony scene in the movie "Breakfast at Tiffany's". So as fate allowed, 30 years after her father's death, in his honor she recorded Moon River, live in New York at a magical late night session accompanied by Canadian musical icon and fellow Thunder Bay native, Paul Shaffer.
Along with haunting covers of Joni Mitchell's Woodstock and Both Sides Now, Christie has seven original compositions where she infuses modern jazz with pop influences on West Coast Girl, Be Yourself, Fly Me Away and Time Won't Wait.
Late Bloomer (2000)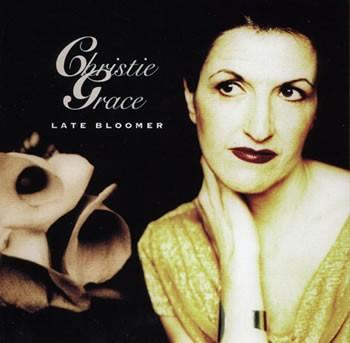 With a voice described as "brushed velvet," Christie Grace's debut CD, Late Bloomer, is an intelligent, poignant musical pop, jazz self-portrait. Eleven original songs fashion an evocative mosaic of emotions and universal experiences on this fine CD.
"Christie Grace has a sound that washes over you like sweet honey and fine wine. Every song is as beautiful to listen to as she is to look at."
– Paul Shaffer, Musical Director of the David Letterman Show
"The culmination of a life's dream, Christie Grace's debut CD rests on that fertile ground where craft and inspiration meet. Musical references that spring to mind include the recent work of Sting, as well as albums by Sade and Michael Franks…make no mistake: Grace's "brushed velvet" voice is the focal instrument on this fine CD."
– Russell Hall, Performing Songwriter Magazine
"So many CD's cross my audio threshold. So few make an impact. This one did, does. She does it with style and a wry sense of wearing her heart far too wide-open, on her sleeve. But it is that vulnerability that ultimately makes her songs work…the Late Bloomer has a great voice, a straight from-and-to-the-heart delivery and a good sense of tune crafting it seems to me based on this preliminary outing, late blooming or not! Christie Grace has the stuff!"
– Jurgen Gothe, Disc Drive CBC II