Luminescence, life's sweet surprise That's what I see, in every moon rise. – Christie Grace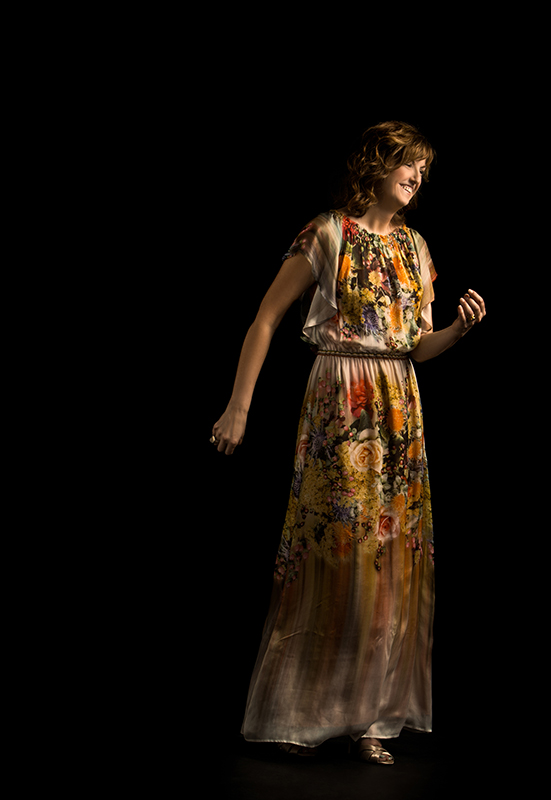 The daughter of a charismatic big band leader and a fine arts teacher, Christie's childhood home was the gathering place for leading artists and musicians in 1950s Thunder Bay, Ontario. Hiding at the top of the stairs during her parents' famous cocktail parties, this shy girl and her siblings would watch their raven-haired mother glide through the tipsy crowd in a glamorous red dress while their father poured gimlets, and the house filled with live music from up-and-coming blues, jazz and pop entertainers, including David Letterman's future bandleader and Canadian music icon Paul Shaffer.
"Even after I was caught and sent back to bed, I'd try to stay awake so I could keep listening," she laughs. "Everyone was so talented, so experimental."
Decades later, Christie would find her own voice.
Honing her craft in small jazz clubs around Vancouver, Canada, Christie was quickly recognized as a gifted chanteuse with an alto/mezzo/soprano vocal range. In addition to performing jazz standards, she wrote her own songs. And in 2000, she released her debut album, Late Bloomer, which was celebrated for its artful blend of pop, jazz and folk influences.
Christie's second studio album, Contemplation, was a Thunder Bay homecoming of sorts when it brought the opportunity to record with Paul Shaffer, then Musical Director of the Late Show with David Letterman in New York. Released in 2007, that recording led to sold-out concert appearances and a prestigious vocal scholarship from Interplay Jazz & Arts in Vermont, where Christie was mentored by National Endowment of the Arts Jazz Master Shelia Jordan.
Over her career, Christie has collaborated and studied with a notable cast of Canadian and U.S. jazz musicians, including Buff Allen, Miles Black, James Danderfer, Joel Fountain, Richie Iacona, Daryl Jahnke, Stan Keen, Madeline Kole, André Lachance, Bill Runge, Bill Sample, Jesse Zubot, and Juno Award winner Jodi Proznick, National Jazz Award winner Bill Coon and Grammy Award-winning American composer John Proulx. Christie's performances and songs have also been featured on a variety of television and radio shows, everything from Entertainment Tonight Canada to the Canadian Broadcasting Corporation's music programs, Hot Air and the Vinyl Cafe.
Christie's latest album, Golden Thread, is her most personal work yet. Produced by Juno Award-winning pianist Chris Gestrin, the album delivers Christie's modern jazz-fusion with an emotional collection of original songs about love, loss, forgiveness and redemption.
"This is a healing album," she says. "It's about revisiting life's greatest and darkest moments to achieve an inner peace as we move through this beautiful and surprising world."
For performance dates, please see SHOWS.
---
Childhood Ambition: To sing

Favorite Outfit: Swishy dresses

Favorite Book: Man's Search for Meaning

Favorite Movie: Lost Horizons

Greatest Strength: My resilience

Wildest Dream: Peace on Earth, goodwill towards ALL men and women